request dates
reservations
back to cabins
home
back
next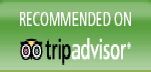 We give this an A+ rating. Everything we needed for our annual family getaway! Cabin #16 Source: HomeAway
This place was perfect for our family that includes 8 adults and 8 children, ages 7 to 14. We had everything we needed and everyone was comfortable for our 4 night stay! The kitchen is very well stocked with everything we needed. We had no plumbing issues and were pleasantly surprised to never run out of hot water for showers. Two coffee makers on the counter and the additional fridge downstairs came in handy. The lower level was very useful for storing ice chests and extra non-perishable food; actually this is one or our favorite features because it's nice to get that stuff out of your way. The washer and dryer were helpful too! There's no place like home when it comes to our beds, but the beds and bedding were all comfortable. The weather was nice, so we got to enjoy the large decks and got a permit so we could enjoy the outdoor fire pit. Nearby, we explored Pinecrest Lake and the bowling alley at Black Oak. We will definitely keep this one in mind for future plans.
Wonderful for a family of 6! Cabin #17 Source: HomeAway
Basic house with wonderful light, great room. The loft is fun for the kids!
WE STAYED IN CABIN #14 Source: HomeAway
We had a wonderful time in the cabin. Everyone was so comfortable and enjoyed the stay. Thank you so much
Beautiful getaway!!! We loved the cabin!!! Cabin #11 Source: HomeAway
Beautiful cabin, perfectly fit our family of 7. We all had our own bedrooms, and they were very roomy and wonderfully pleasingly decorated and very comfortable and very clean! So liveable and loveable, I want to live here!!! Will definitely rent again soon!!! Thank you so much!!!
Cabin Exceed Expectation, Off the beaten path and area is very beautiful! Cabin #22 Source: HomeAway
The House is very clean, very comfortable and has a great kitchen. Everything you need for cooking a great meal was there. There was a nice toaster, microwave and blender. Coffee make has a espresso maker also. The kitchen is small and sitting around the table is difficult but manageable, with the counter seating. The whole family was happy. The one thing is the house can be cold in the winter on your first night there. There is only a floor radiator down stairs and a wood stove so it takes a while to get the upper floor warm so I suggest you go straight to the house on the first night and get it warm. We didn't and we could get it really warm before bed. However, there are plenty of blankets, comforters and the beds are very comfortable. By the second night it was fine. When I read the description I didn't understand that there was two full baths and the twin bed has a trundle. The BBQ is starting to get old but it was fine to cook on. Kids had fun playing pool and darts. Nice fridge. Washer and Dryer was nice.
Large Property for a great adventure. Cabin #22 Source: HomeAway
We spent a New Years in the property with 4 kids. The place has everything you might need and more. Tucked between tall pine trees and with plenty of cut wood to warm the cabin during the cold winter nights.
Great get away!! Cabin #3 Source: HomeAway
This was exactly the get away we were aiming for. Peacefully and very beautiful location. We had the family quality time we were looking for. Cabin was very clean and cozy. We had a wonderful time. Thank You!
Nastya L
Fri, Jan 17 – Mon, Jan 20, 2020
5/5 it was great! Cabin #15
We really like this cabin. Very clean. We will advise this cabin to our friends.
01/23/2020/2021 Vrbo
Rakhee M
Fri, Feb 28 – Sun, Mar 01, 2020
5/5 Good for Large Group. Cabin #16
Our scout troop had a wonderful stay here last weekend. Plenty of room for our group of 8 adults and 10 kids! Kitchen is very well stocked. Plenty of linens and towels. Showers were nice and hot!
03/02/2020 at 4:42 PM/Vrbo
Donald S
Tue, Feb 25 – Thu, Feb 27, 2020
5/5 Awesome stay! Cabin #16
Awesome! We had an awesome time at the cabin. There was more than enough space for our large family. The top floor was perfect for all the kids. It even had a tv, foosball and air hockey table to keep them entertained. There was no wifi, which was an added plus. It forced the kids to interact and we loved the choice of classic movies. The fact that the snow was only a 10 minute drive was great. We made a day out of it. I would recommend this place if you are looking for a quiet spot to bring the family. Thanks again for the great weekend. Don
02/29/2020/2021/2022 Vrbo
Anna S
Sat, May 23 – Mon, May 25, 2020
5/5 Perfect cabin in the woods! Cabin #12
Very nice cabin in the woods. Well equipped kitchen, gorgeous views from the patio, lots of beds for everyone.
05/26/2020/2021 Vrbo